Jebel Barakah Site B5
The southern, landward part of Jebel Barakah. The Baynunah Formation forms the brown hillocks from which very few fossils have been found. Near to the track, left, a proboscidean jaw was found partly buried in down-slope wash.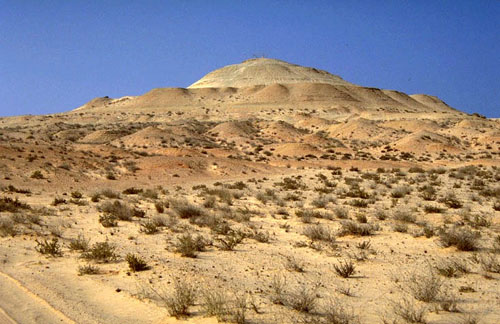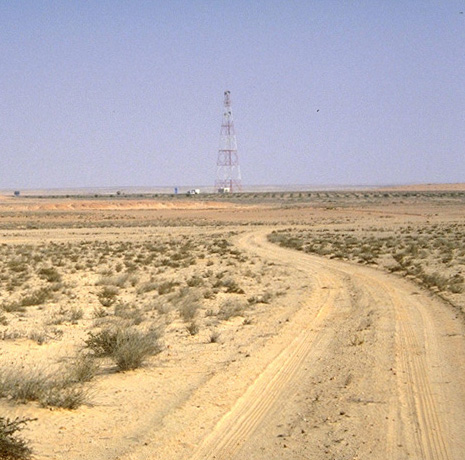 The radio mast on the main Abu Dhabi-As Sila road. A new plantation can just be seen and the foreground track leads to/from a break in the plantation fence adjacent to a lay-by. From very near to the larger bush, left foreground, came the ramus from the edentulous jaw of Stegotetrabelodon syrticus.


[ Fossil index - ADIAS home ]